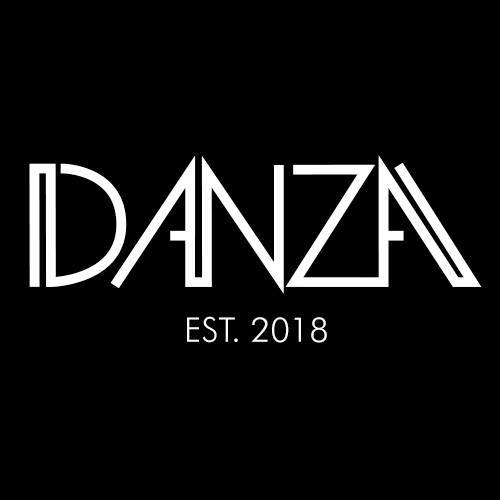 Auckland
Ballet Lessons, Contemporary Dance Lessons, Hip Hop Dance Lessons, Jazz Dance Lessons, Lyrical Dance Lessons, Modern Dance Lessons, Musical Theatre Lessons, Tap Dancing Lessons, Yoga Classes
---
About DANZA
DANZA was established in 2018 and is placed as one of Auckland's leading Dance Studios. Our state-of-the-art studios boast purpose built wooden sprung floors, heat pumps and wall to wall mirrors that are suitable for all genres of dance.
Our teaching faculty are experienced industry professionals that are dedicated to bring your passion for dance to life. Our classes are full of energy and encouragement, and as a studio we endeavour to offer a nurturing and supportive environment.
Our studio philosophy is to provide an environment where our students can collectively grow and develop their love for dance, all while building confidence and social skills.
Meet the Team
Ben Harper-North
Director, Contemporary & Competition Troupe Teacher

Ben started dancing at the age of 13, training in styles of Contemporary, Jazz and Ballet. Growing up in Auckland – he trained at L'Academie de Danse, until later leaving to further his career overseas.
In 2010, Ben moved to America to work for the "Young Americans" who are a non-profit arts education company based in Los Angeles, California. Throughout his 5 years with them, he taught and performed to audiences right throughout the US, Europe, Asia and Australia.
Returning home from America in 2015, Ben had the dream to open a dance studio that provided dynamic classes to grow a new generation of dancers. Ben believes that DANZA provides great opportunities to their students, and fosters a highly supportive community that allow dancers of all levels to flourish.
---
Jade Harper-North
Director

Jade grew up in Hawke's Bay, completing his Bachelor of Fine Arts & Design. Once completing his degree, his love of education and working with youth – led him to complete his teaching diploma.
After completing his teaching diploma, Jade went on to teach within some of Hawke's Bay's leading schools, then directed some of the best Art Departments across the country.
His passion and combined love for the arts and education have come to life with DANZA, and Jade is excited to see the influence DANZA has upon it's students.  Jade believes that DANZA will provide more than just classes to it's students, more so; role models and a place for students to ignite their passion for the arts.
---
Claire Rowley
Ballet & Movement for Singers Teacher
Claire qualified as a dance teacher in 2012, and followed it by training professionally in dance performance in Australia.
She completed her Certificate IV in Elite Dance Performance at Village in Sydney, followed by a Diploma in Musical Theatre. In 2018 she took part in the Christchurch International Summer School Emerging Professionals Program, where she had the privilege of personal mentorship from Jonathan Groff.
Claire performed as a dancer in the Amici production of Mamma Mia in Auckland and is a NAPTA Award nominated choreographer.
She is also a registered examiner of the Asia Pacific Dance Association and has a diverse experience across all genres of dance.
---
Greer Ritchie
Jazz & Competition Troupe Teacher
Greer began dancing at a young age training in Jazz, Contemporary, Ballet, Musical Theatre and Lyrical. Her training has taken her to compete in international competitions on the Gold Coast and Los Angeles.
In 2017 Greer graduated from Brent Street Studios in Sydney, Australia with a Diploma of Dance and Performing Arts.
Since then she has become a member of Momentum Productions performing in corporate, commercial and televised entertainment events. Greer is full of enthusiasm and knowledge and is excited to share this with her students.
---
Ezra Williams
Hip Hop Teacher
Ezra has been dancing from a young age, as has became extremely well-known to the Hip Hop scene. She has competed in many competitions with crews such as Sample, Dziah & Identity Dance Company.
In 2014 Ezra represented New Zealand at the Hip Hop International (HHI) Championships with Identity Dance Company and placed 2nd in the Mega Crew Division against 40 other countries.
Ezra studied at the Manukau Institute of Technology, receiving a Bachelors in Creative Art. Ezra has a lot of experience in the commercial industry, dancing for X-Factor New Zealand, Christmas in the Park, Big Gay Out and Tempo Dance festival. Ezra has a very bubbly and vibrant feel to her teaching and enjoys seeing people come out of their shell to be whoever they want to be when they are dancing.
---
Shelley Cocker
Musical Theatre Teacher
Shelley studied singing and acting at Auckland's EXCEL School of Performing Arts. She then furthered her training in Australia by gaining a Bachelor of Arts (Music Theatre) from the University of Ballarat's Arts Academy. Shelley has performed two of her self-devised cabarets at Melbourne's renowned The Butterfly Club and in 2014 she was selected to sing for New York based Vocal Coach and Musical Director Michael Lavine, during his tour of Australia.
2017 saw Shelley co-found and launch the New Zealand Music Theatre Company (NZMTC). After two years in London, she made the move home in December 2018 with the goal of developing a thriving, professional music theatre industry in New Zealand.
Shelley is excited to be a part of the DANZA team, and looks forward to working with young people who are passionate about becoming diverse and well-rounded performers.
---
Andrea Krissansen
Little Danza & Jazz Teacher
Andrea Krissansen has danced her whole life whilst training through her mothers ballet studio. This led to an interest in teaching dance since the early age of fourteen.
Andrea freelances for events and music videos within the entertainment industry in New Zealand, hosting international tour dancers workshops as well as preparing students for auditions for full time performing arts schools, full time dance careers, international dance teacher diplomas, cruise ships and musicals.
Andrea has a wide range of styles that she teaches, allowing her to work with a variety of ages and abilities.
---
Chloe Hurtley
Jazz, Ballet & Acro Teacher
Chloe has been dancing her whole life, starting with ballet at 3 years old and later moved to Tap, Modern and Contemporary.
She has also done Cheerleading for the last 15 years, which has taken her abroad to Australia and America several times to represent New Zealand.
Chloe holds a diploma in Dance & Theatre Arts Majoring in Classical and Modern Dance, and graduated from The University of Auckland with a Bachelor of Dance in 2017.
Now she is back at University doing her postgraduate study in secondary education majoring in Dance and Drama.
---
Bronwyn Krissansen
Tap Teacher
Bronwyn began dancing at the age of 2 with her mother's ballet studio. At the age of 5, Bronwyn began Jazz and Tap, progressing to achieve national dance scholarships.
In 1997 Bronwyn joined Danztx Cabaret. She danced with them for ten years performing to audiences both regionally and internationally.
Bronwyn now facilitates a community dance programme focusing on health and well being, she also teaches dance in the special education sector.
Bronwyn holds Intermediate Diploma in T.D.I ballet, Intermediate BBO Jazz, and NZAMD Advanced Diploma in Tap.
---
Sara Remnerth
Yoga Teacher
Sara's love for yoga started when she took a break from her busy life in Sweden and volunteered for a yoga teacher in Iceland.  It wasn't long before she was hooked mentally and physically.
She gained her 200hr teacher training in 2017 at Shades of Yoga in Bali and has since then, shared her passion for the practice.
Sara's yoga classes are a fun and accessible way to build mental and physical strength and flexibility. We laugh, we breathe, and we Savasana.
---
Brittany Kohler
Ballet, Contemporary & Technique Teacher
Brittany began dancing at a young age, training in Ballet, Contemporary and Jazz , going on to complete full-time contemporary dance training at Unitec Dance from 2014-2016.
Brittany now works predominantly with Dance Plant Collective, a contemporary dance collective she co-founded in 2016.  The collective has developed and performed three full-length works, including 'MEAT' which toured to Melbourne Fringe Festival, and 'The Cost of Arms and Legs', for which they were awarded 'Best Newcomer' at Auckland Fringe Festival 2018. During training and as a freelancer, Brittany has worked with renowned NZ artists and within the community.
Brittany is passionate about creativity, movement, and positive growth through dance, and has experience teaching kids, teens, and adults open and syllabus classes. Brittany is also a qualified Pilates instructor, as well as working in dance movement therapy.
---
Mikayla Law
Jazz, Ballet, Strength & Conditioning Teacher
Mikayla started dancing at the age of 3, training in the styles of Jazz, Ballet, Lyrical and Contemporary. Growing up in Auckland, she started training in JDNZ, she then moved to Rotorua where she completed the jazz syllabus of AJDA.
Whilst there, she was a part of the AMJAZZ Creative Professional Dance Company and performed in the Rotorua Production of Chicago. Mikayla is passionate about teaching and working with her students to help them build their confidence and self-esteem.
---
Mikey Te Whata
Hip Hop Teacher
Mikey currently works as a freelance dancer, teacher & choreographer. He is a self taught hip hop dancer since 2010 and has been sharing his love for people and dance ever since. For the last 8 years he has taught at a variety of local Auckland dance studios and has worked with some of the country's best hip hop crews. He has been to the World Hip Hop Championships three times with crews such as Akenza ,Kaleidoskope, and ID Megacrew. In 2018, he competed at the Global Dance and Cheer games, in Hawaii, leading crews that took out all 5x divisions and winning gold medals for NZ.
Mikey is a kind, highly energetic and passionate teacher who is all about creating an environment that not only allows people to feel comfortable with dance, but encourages people to be comfortable and confident with themselves.
---
Kathleen Smith
Ballet Teacher
After a professional ballet career in Germany spanning over 10 years, Kathleen returned to New Zealand. Her desire to pass on her knowledge and experience gained as a professional dancer means that she now enjoys teaching, choreographing and coaching, and is thrilled to share her passion and enthusiasm for the art of ballet with her students.
Kathleen was a professional classical ballet/contemporary dancer with the Dresden Semperoper Ballet, where a varied repertoire, guest choreographers, international guest artists and world renowned ballet masters provided a platform for her personal artistic growth.
Since returning to NZ, she has danced with Footnote and taught classical ballet at Auckland's Unitec. Kathleen is an extremely experienced teacher and has coached dancers who are now following their dream at notable places such as The Royal NZ Ballet, Queensland Ballet Apprentice Programme, Paris Opera Ballet, New Zealand School of Dance and the Australian Ballet School.
---
Whether you are interested in enrolling your child or taking a class yourself – DANZA is a family friendly studio offering classes for all ages and skills.