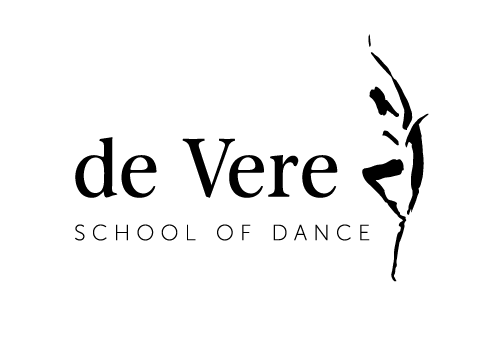 Auckland
Ballet Lessons | Contemporary Dance Lessons, Jazz Dance Lessons, Lyrical Dance Lessons, Modern Dance Lessons, Preschool Dance Classes
---
Qualifications:

B.Ed (Primary); A.ISTD (Imperial Classical Ballet)

Pricing:

$95-$120 per term (9-10 weeks)

Suitability:

3 years+
---
About de Vere School of Dance
de Vere School of Dance is a friendly family-feel dance school in Albany, on Auckland's North Shore. We offer classes in a range of styles for students aged 3 and up. Classes are taught by trained and qualified teachers who love what they do, and thrive in bringing that love to their students, while teaching invaluable life skills. If you'd like to learn more about this up and coming North Shore school, please contact us to arrange your free trial lesson – beginners welcome!
ISTD Imperial Classical Ballet
We teach the ISTD Classical Ballet syllabus, which encourages artistry, musicality, technique, and a sound understanding of terminology in our budding ballet dancers. Examinations are offered but not compulsory.
IDT Jazz Dance
International Dance Technique is a NEW syllabus which have released a wonderful range of fresh new levels and exercises in jazz technique for our modern dance community. The work is fun, danced to modern music, and develops a great sense of rhythm and musicality whilst also building clean correct technique.
BTDA Lyrical Dance
The British Theatre Dance Association has a wonderful Lyrical syllabus, which we teach at dVSD. Once again, artistry, musicality and technique are developed, creating versatile artists who can demonstrate a range of movements and expression in their dancing. Examinations are offered but not compulsory.
Acrobatic Arts Acro Dance
The Acrobatic Arts programme is internationally recognised and approved, by such companies as Cirque du Soleil, and trains today's dancers to safely learn the acrobatic moves that are now so popular in the dance world. This is an extremely popular class, and our students LOVE it! In basic terms, it is a mix of gymnastics and dance.
Open Contemporary
Our Contemporary classes are a great introduction for students aged 8+ who are interested in learning this unique style, and are taught in a fun and supportive setting that encourages students to learn at their own pace, without the pressure of exams.
Preschool Ballet
We offer classes for a range of ages, from 3 years up! Our preschoolers can learn to twirl and point in our creative and imaginative preschool ballet classes.
Mid-Year Performance
Our annual production is at the end of Term Two each year, which is great fun and enjoyed by all. In December we take part in local Santa Parades, and in having our show mid-year rather than end-of-year, there is a lot less stress during the festive season! Our school has lots of fun activities throughout the year to promote a positive and happy atmosphere, which we greatly enjoy.
Want to join us?
Send an email to charlotte.devere@gmail.com for more information, or if you would like assistance in finding the perfect class!