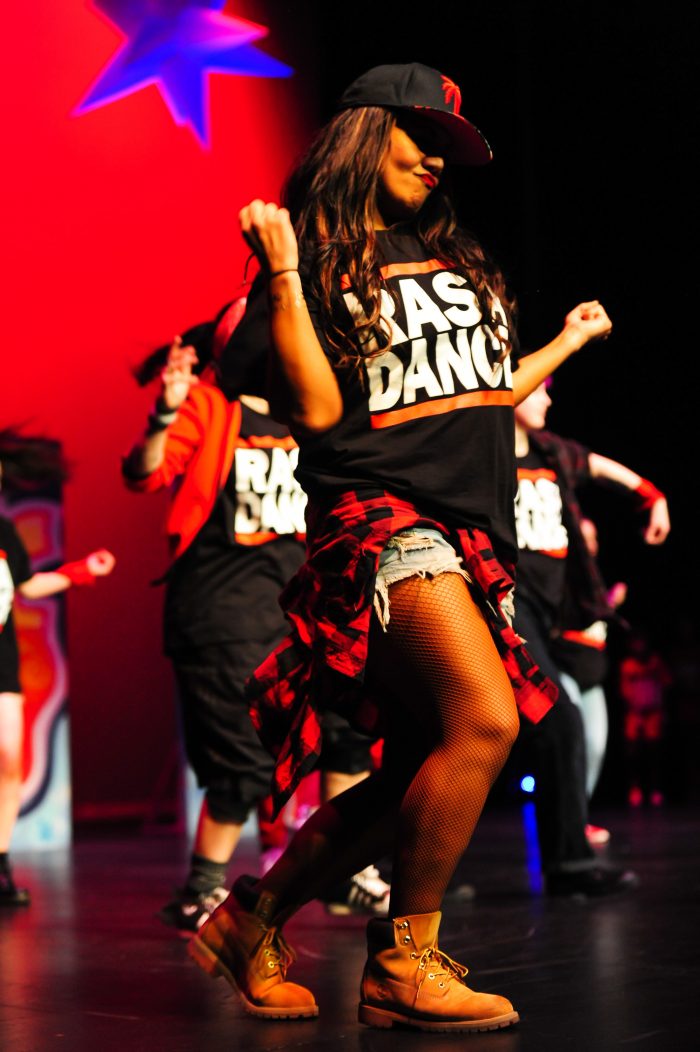 Dunedin
Hip Hop Dance Lessons | Bollywood Dance Lessons, Contemporary Dance Lessons, Jazz Dance Lessons
---
Pricing:

$110 - $135 per term

Suitability:

All ages and abilities
---
About Rasa School of Dance
Over 50 classes. 6 days a week for 3-83 year olds 🙂

Every week, dancers of all ages and abilities enjoy participating in Hip Hop, Contemporary, Jazz, Tap or Bollywood classes at Rasa School of Dance. They are encouraged to have fun, and pursue their passion with excellence.

The Rasa End of Year Show, at Dunedin's Regent Theatre is a highlight, and a chance to showcase and celebrate the hard work students have put in throughout the year. Competition Hip Hop crews participate in the Hip Hop Unite competition in Wellington, and the NZCAF Hip Hop Competition. The performance group, 'RDC' (Rasa Dance Company), is comprised of Rasa teachers and their most talented students. They frequently have opportunities to perform throughout the region at schools and events.

Rasa offers the Urban Ignition Hip Hop, NZAMD Hip Hop, Contemporary and American Jazz exam syllabi with examinations held twice yearly. Non-syllabus classes are also available.

Lisa Wilkinson

Lisa has been dancing as a teacher, choreographer, and performer for over 25 years. During this time she has been involved with companies including Dance Core, Dance Corporate, Scrambled Legs Physical Theatre Company, and Dri-Ice (her first company, which toured Europe and India from 1995 – 1996).

After training as a Primary School Teacher and Performing Arts major at the University of Otago, Lisa went on to establish RASA School of Dance and RASA Dance Company in 2003. The success of RASA over the last decade speaks highly of Lisa's ability as a dancer, teacher, and choreographer. In addition to the school's success, RASA has been involved in many contemporary works, including: HipHopALooRap 2003, Floorspace 2004, Dance the Night 2004, Dance is Good for You 2005, and many other collaborations with other artists and companies such as Dance Lab, Slightly Synthetic, Un-Co Productions and Pretty Gay Productions.

Please click here to view our full timetable.